Welcome to
sleep for kids
kids bedtime stories - that really work!
Sleep for Kids is the brain child of Elaine Martin and is a relaunch of the app called Elaine Martin Kids Hypnosis. Elaine has been working with children for over 13 years and provides support and guidance to kids who struggle with mental health and well-being problems from her Brisbane clinic.
Many kids find themselves struggling with their emotions without understanding why they feel the way they do and with little understanding on how to change things. Many parents bring their kids to see Elaine to help them learn coping skills and to provide them with ways to reduce fears, manage anxieties, build confidence etc. The app is Elaine's way of reaching out to all those kids and parents as the first step in helping them navigate through the myriad of emotional ups and downs.
The fact that all the stores include suggestions for sleep means that by helping the child move into a state of calm relaxation together with a feel good story, bedtime becomes a more pleasant experience for both parent and child.
Often with continued listening the parent may notice changes in the way the child thinks, feel and behaves as they start to feel better about themselves.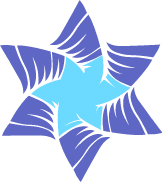 Introducing
Elaine Martin
Hi my name is Elaine Martin. I am a qualified Psychotherapist, writer, YouTuber, app creator and a mum.
After a successful career in Human Resources I embarked on a new challenge and after completing studies in Psychotherapy I started my business MindOverMatter in 2009. The business grew steadily over the years and helping my clients overcome anxiety and fear became my main speciality. I also found that more and more children were presenting at the clinic with all sorts of emotional issues. It was clear that a different approach was needed when dealing with kids and that creating personalised stories with embedded suggestions for change often made a huge difference in helping them overcome their problems.
For many years the stories I created were used mainly within the clinic environment. However in 2018 I decided to create a Youtube channel, Elaine Martin Kids Hypnosis and share these stories with the world. It was apparent that in almost all cases involving kids, sleep was a major problem. Either getting to sleep or waking up in the night. Because good quality sleep is critical to the growth and development of kids I decided that every story I wrote would include suggestions for sleep.
My youtube channel now has close to 32,000 subscribers and has had over 8 million views.
The idea of creating an app came from the parents and carers who had concerns about safety and security when allowing their kids to use social media platforms. We started plans to develop the Elaine Martin Kids Hypnosis App back in 2019. In 2020 we made the decision to take the app to the next level and it has now been restyled and remodelled with many new features. We have renamed the app – Sleep for Kids. The new App has the same simple message and that is "to help kids sleep"
These days I spend a couple of days a week in clinic and a couple of days writing, creating new content and running my businesses.
I live in Brisbane, Australia with my husband, son and our dog Charlie (Monty). In my spare time I love oil painting, staying fit, exploring new places and being around family and friends.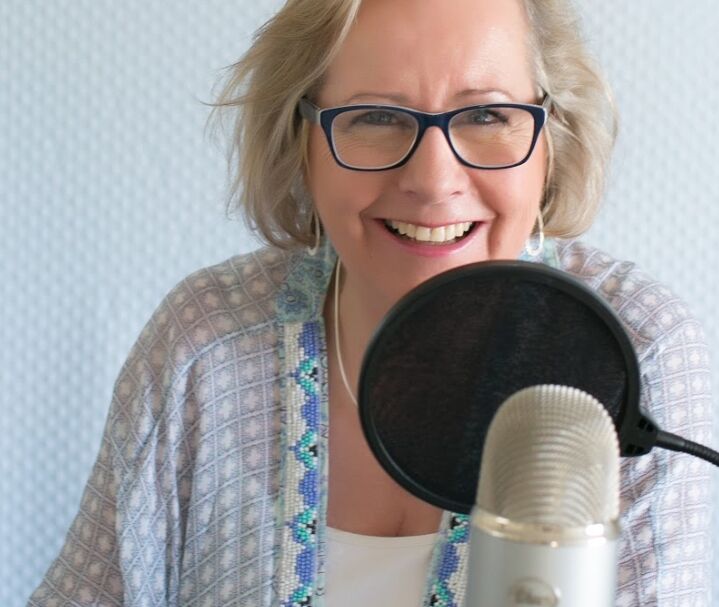 Sleep for Kids app
how it helps
The stories are all written and narrated by Elaine Martin.
helps to increase
quality Sleep Time
Without good quality sleep kids can becomes moody and struggle to focus and concentrate. Often other issues that may present in daytime hours can be better managed if the child is getting good quality sleep. All stories in the app have embedded suggestions for sleep within so the kids falls asleep easily and effortlessly. Each story should be listened to multiple times to reap the benefits, at least 7 times. Elaine also helps the child connect to their breathing and shows them how to relax their muscles and it's not long before sleep comes easily.
helps to reduce
anxiety
Anxiety is often a response to an unknown threat. It's the minds interpretation of a possible or perceived danger and the repetition of this scenario is what causes a build up of anxiety. The stories normally focus on the anxiety of others, mainly animals who have a similar problem to the child to create a state of disassociation. Working on the subconscious part of the mind, Elaine provides suggestion which help to reduce irritability, frustration and confusion which then allows the mind and body to move into a calmer state.
helps to increase
Self Confidence
Life for kids growing up is often not easy and kids can find themselves being picked on or put down resulting in them feeling inadequate or not good enough. In this category the stories are created around animals or mystical creatures who find themselves struggling with self esteem or low confidence issues. The stories focus on building resilience, optimism and self belief. By finding ways to overcome obstacles and solve problems the child starts to feel empowered. Typically stress reduces and confidence increases.
helps to reduce
fear
The difference between fear and anxiety often gets confused. Fear is an emotional response to a definite threat. Fear is very real and examples for kids would be fear of dogs, needles, the dark etc. Fear and anxiety are interrelated and when faced with fear most people will respond in the same way an anxious person responds. By creating stories about comfort, love and safety this provides the child with ways of settling down and connecting to feelings of relaxation and calm.
testimonials
What past and present users say about Elaine Martin and her sleep app.
We Love your bedtime stories!! Honestly though, I can never make it to the end. You usually get me and my three girls to sleep before we can find out how the story ends I'm so glad I found your app. You have made bedtime so much more fun and relaxing!
Brittany
Hi just wanted to leave a little message of thanks really. My daughter (age 11) has really struggled recently with her anxiety from lockdown to issues around staying at her dads house. I think she also has some form of separation anxiety from me. Anyway I was recommended your stories and they have helped so…
Clare
My kids and I love your videos for bedtime! Whenever we cant for whatever reason, they roll over and I hear them do the breathing techniques independently! By far the best way to end our days are with you Elaine 💖 thank you.
Dianna
Thank you for all your stories. It is truly helping our family heal through healthy sleep! My husband and I are SO grateful.
Candice
My daughter Elspeth, age just 9, has been having trouble getting to sleep lately and this had made her anxious and worried about getting too tired. We stumbled on your app while on holiday on a Scottish island last month. It would be fair to say Bonnie and Charlie have transformed bedtime for Elspeth. She…
Victoria
Loving the new Marsh brown zoo thank you so much. We have been listening every night for about 2 years now and my son was so excited to hear a new story the other night.
Fiona
So happy to see an app! My 5 year old with ASD listen to Cosmo every single night. It's solved our bedtime problems in one night. Literally!
Angie
I just discovered this and I wish I found it sooner. This put my 1 year old son to sleep in 4 minutes and 15 seconds exactly - the quickest he ever went to sleep thank u so much.
Lacy
Sleep for Kids app
Take A Tour
Our new look app is easy to use, and has exciting new content and stories.